scale bar = 1cm.
Knotted Clover - introduced (*Trifolium striatum)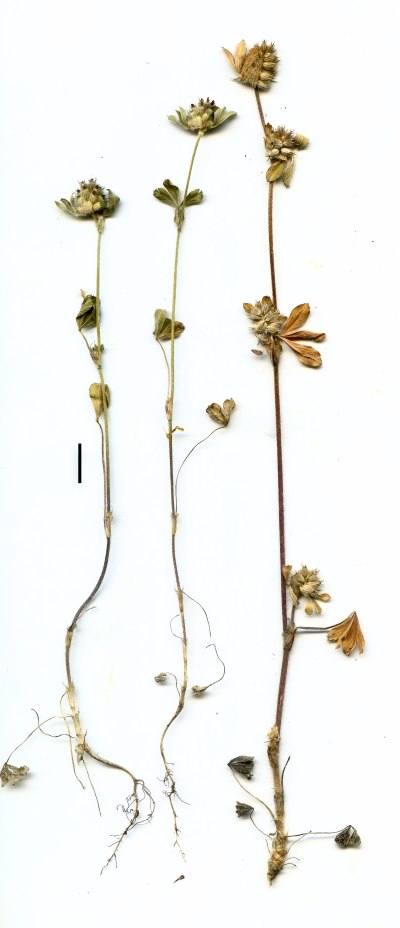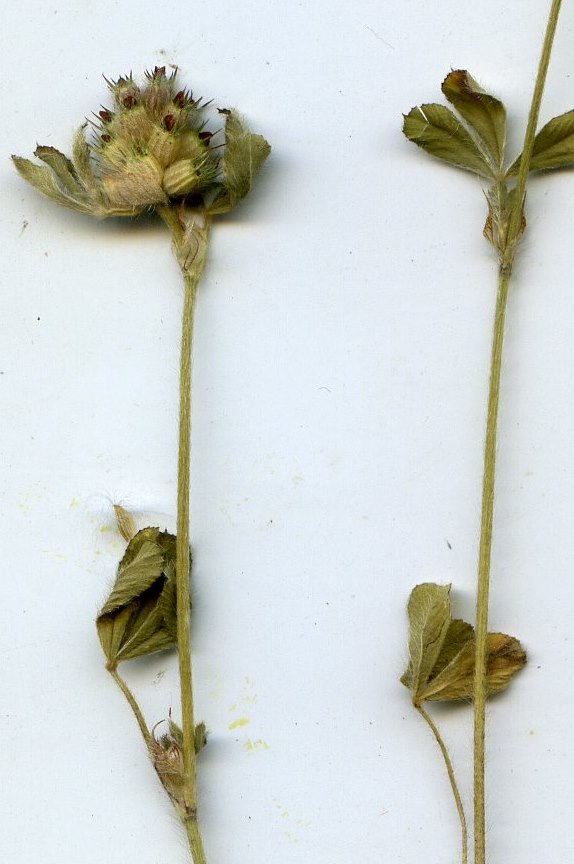 Family: Fabaceae (Pea family).
Native of the Mediterranean region.
Occurrence: Not common. It is more abundant in higher rainfall areas.
Recognise:
it is an erect clover
the plant is hairy
the small pink pea-flowers are in hairy oval oblong clusters
the fruit is not inflated or bladdery.

Images: Knotted Clover. Yandoit.


---