scale bar = 1cm.
Clustered Clover - introduced (*Trifolium glomeratum)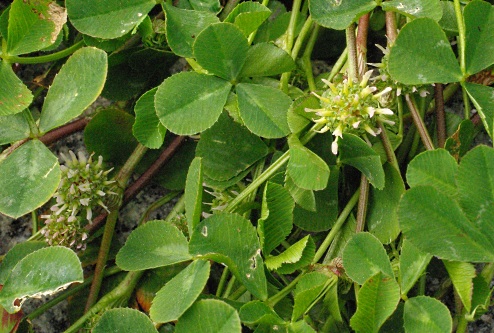 Family: Fabaceae (Pea family).
Native of Europe, Asia and the Mediterranean region.
Occurrence: A widespread weed of roadsides and waste areas.
Identification:
the leaves are trifoliate with leaflets about as wide as long
the flowers are small white pea-flowers and clustered into a ball
the flower ball is about the same diameter as the leaflets
the flower stalks are fairly short, and the flowers are not held above the leaves.
This clover is generally less common than some of the other clovers.
Photos: Clustered Clover. Hargraves St, Castlemaine.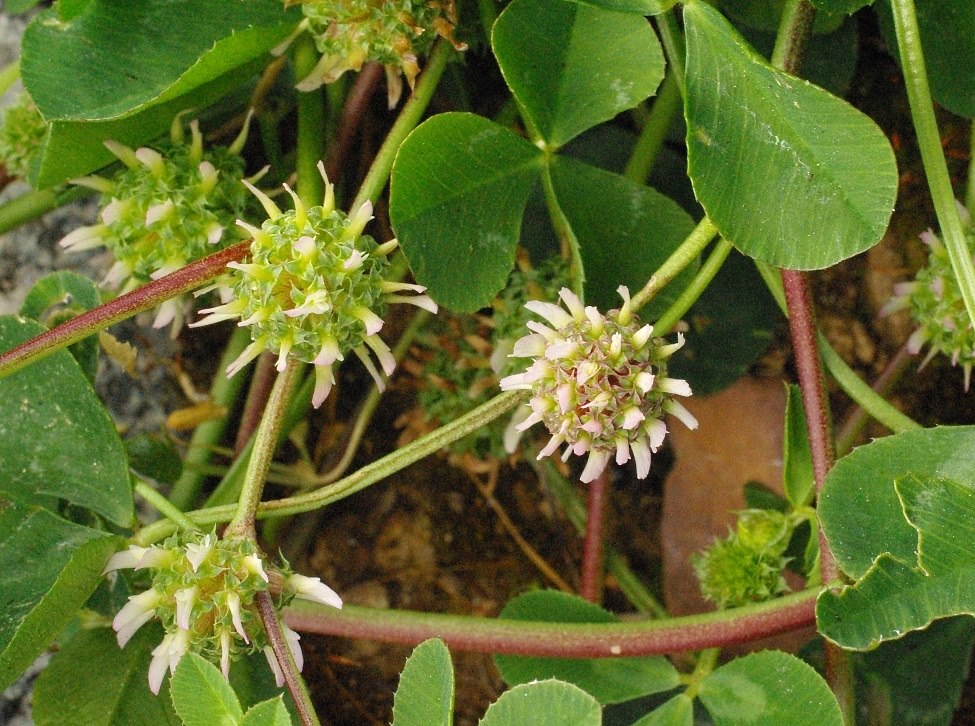 ---