scale bar = 1cm.
Strawberry Clover - introduced (*Trifolium fragiferum)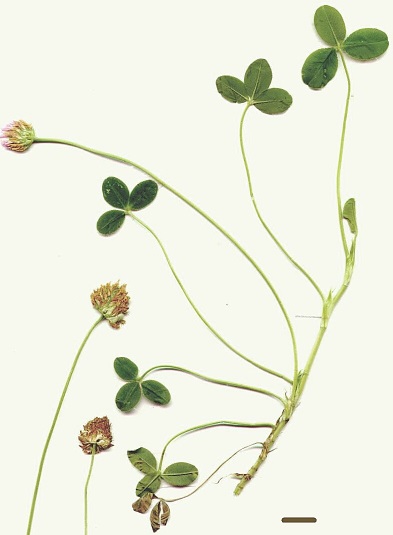 Family: Fabaceae (Pea family).
Native of Europe and Asia.
Occurrence: Scattered occurrence. Lawns, roadsides, nature strips and waste areas.
Identification:
it is generally prostrate, with running stems
the leaves are trifoliate, and the rather narrow leaflets are finely toothed
the flowers are white to pink, and are clustered at the ends of the stalk in a globular or egg-shaped head
the fruit are also clustered in a globular to egg-shaped head, and the individual fruits are bladder-like.
Strawberry Clover is a perennial pasture plant. It is now widespread throughout Victoria.
Photos 1: Stem of Strawberry Clover. It often roots at the leaf bases. Doveton St, Castlemaine.
2. Flowers. 3: Enlargement of photo 2. The head is made up of tiny pea flowers.
4: The fruits become bladder-like and woolly. Wheeler St, Castlemaine.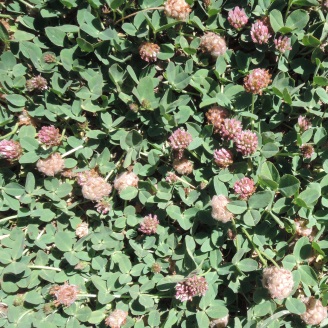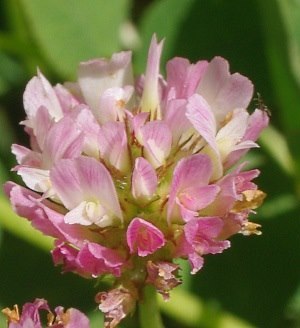 ---