scale bar = 1cm.
Mother Shield-fern - native (Polystichum proliferum)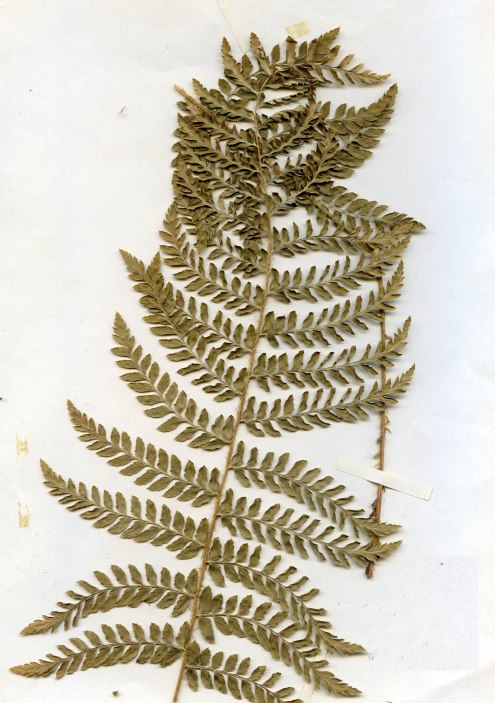 Family: Aspidiaceae.
Native of SE Australia.
Occurrence: Rare locally. It has been recorded at Wattle Gully (Chewton) and Elphinstone.
Identification:
it is a 2-pinnate fern
the fronds are pale green when young and darken when mature
the stalks are rough with shiny brown scales, which have paler margins
the leaflets have broad teeth.
polus = many; stickhos = a row or line, referring to the arrangement of spores; proles = offspring; feros = to bear, referring to the ability to produce plantlets at the ends of the fronds.

Image: Mother Shield-fern.

---