Plants of the Castlemaine District
Slender Rice-flower - native (Pimelea linifolia)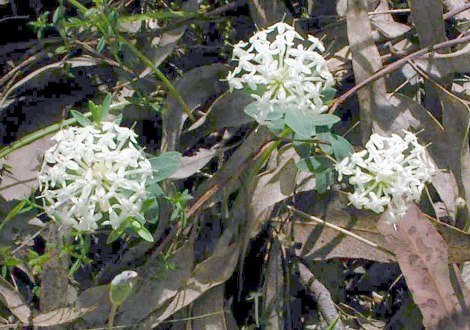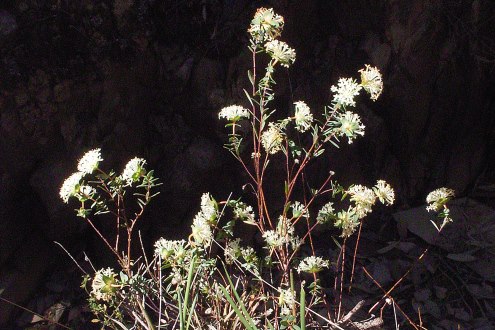 Family: Thymelaeaceae.
Native.
Occurrence: Common and widespread.
Identification:
it a small shrub
it has clusters of white tube-flowers
the lobes on the petals are about the size and colour of rice grains
the stalks below the flowers are smooth, shiny, and hairless.
Name: linifolia: with narrow leaves.
Photos 1, 2: Slender Rice-flower. Eureka.
4: Mt Tarrengower. 5: The Monk.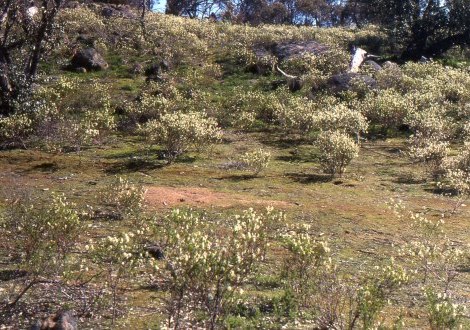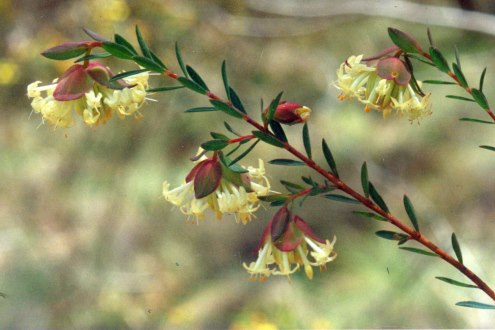 ---