Plants of the Castlemaine District
Dwarf Rice-flower- native (Pimelea humilis)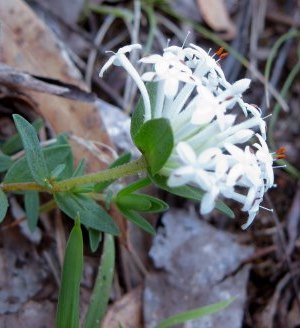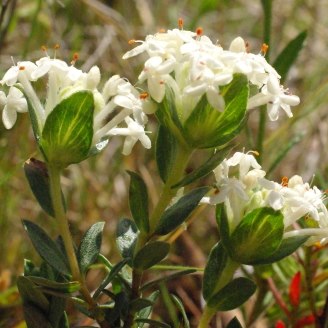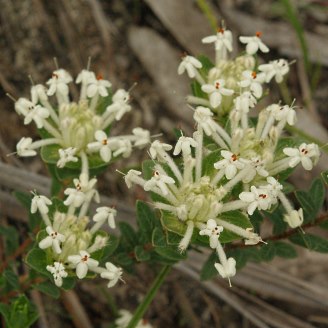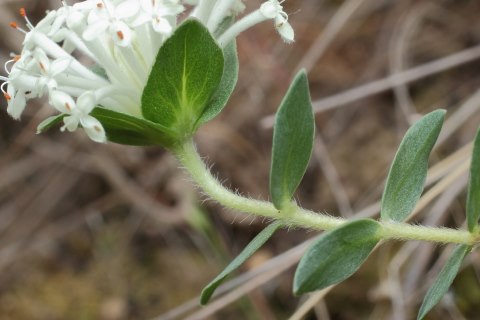 Family: Thymelaeaceae.
Native.
Occurrence: Scattered.
Identification:
it a small sub-shrub
it has clusters of white tube-flowers
the lobes on the petals are about the size and colour of rice grains
the stalks below the flowers are silky-hairy
it flowers in late spring.
Photos: 1. Metcalfe. 2: Mt Tarrengower. 3: Brisbane Ranges.
4: The silky-hairy flower stalk. This photo: Max Schlachter.

---