Plants of the Castlemaine District
Smooth Rice-flower - native (Pimelea glauca)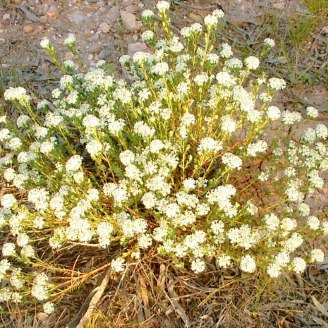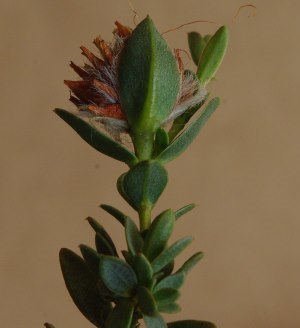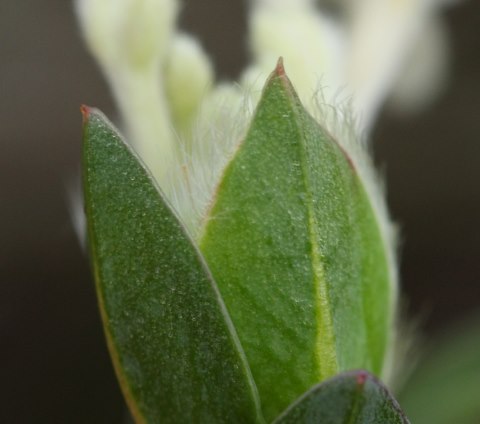 Family: Thymelaeaceae.
Native.
Occurrence: Uncommon. Most local records are from Muckleford e.g. along the Pyrenees Highway. It may be locally abundant.
Identification:
it a small sub-shrub
it has clusters of white tube-flowers
the lobes on the petals are about the size and colour of rice grains
the inner bracts (below the flowers) are fringed with hairs.
Photos: 1: Pyrenees Hwy, Muckleford. 2: Timor Cemetery. 3: Muckleford.
4: Closeup showing the inner bracts with a fringe of hairs. This photo: Max Schlachter.

---