scale bar = 1cm.
Lucerne - introduced (*Medicago savita)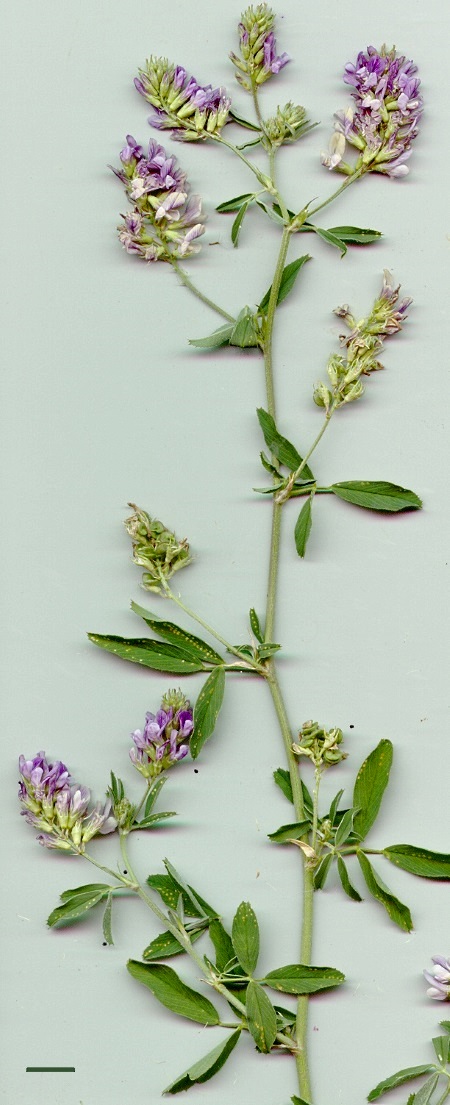 Other names: Alfalfa.
Family: Fabaceae (Pea family).
Native of Europe and Asia.
Occurrence: Scattered weed along roadsides, and in built up areas.
Identification:
it grows to a small bush
the leaves have three fairly narrow leaflets
the stems are much branched
the purplish pea flowers are clustered at the ends of the stalks.
Lucerne is widely grown as a fodder crop and sometimes grown as a medicinal plant. Most roadside occurrences are near paddocks that have been sown to Lucerne. It is reputed to be a troublesome weed in irrigation areas.
Other medics: Smaller medics resemble yellow-flowered clovers. They differ from clovers in that have coiled pods.
Small yellow-flowered medics.
Photos: 1: Specimen from Lyttleton St, Castlemaine.
2: Lucerne in flower. Joyce's Creek.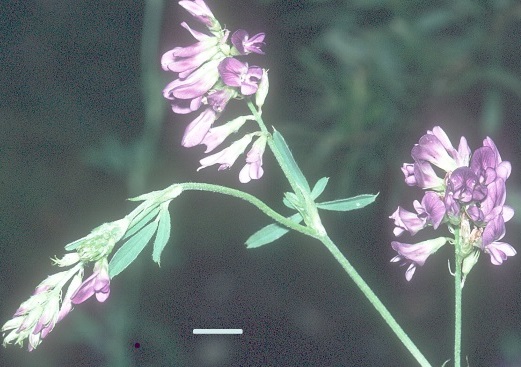 ---