scale bar = 1cm.
Purple Loosestrife - a native (Lythrum salicaria)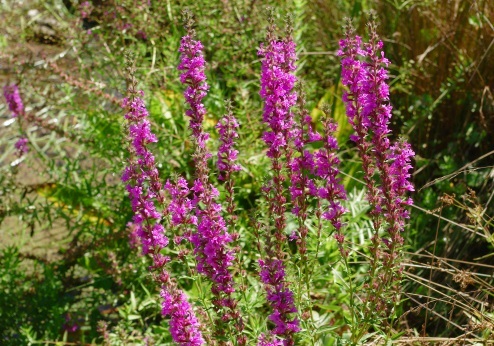 Family: Lythraceae (Loosestrife family).
Cosmopolitan. There has been speculation that Purple Loosestrife is non-native.
Occurrence: Uncommon wetland plant.
Identification:
it is an erect plant to a metre high or more
the pink-purple flowers are showy along the erect stem
the leaves are opposite, in pairs or threes.
Photos 1,2,3: Purple Loosestrife. Goldfields Revegetation. 4: Harrietville.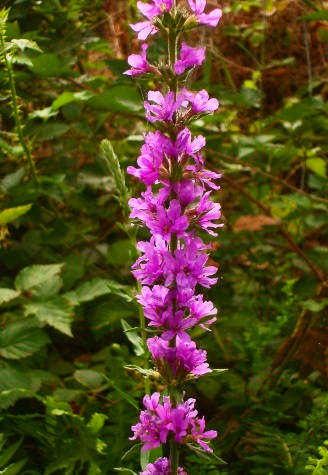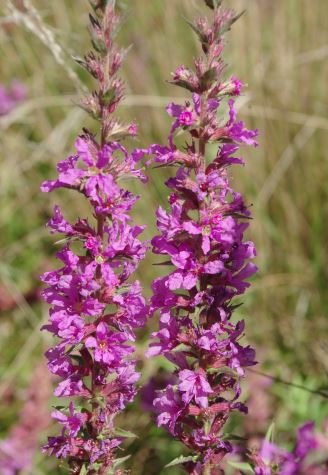 Small Loosestrife (Lythrum hyssopifolia) is a much smaller plant with small flowers.
---