scale bar = 1cm.
Small Loosestrife - a native (Lythrum hyssopifolia)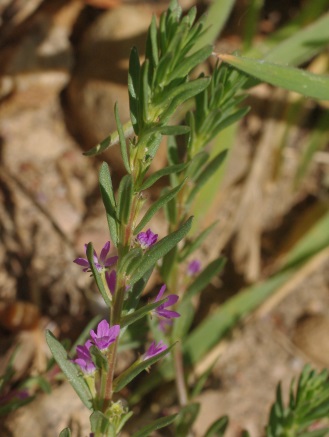 Family: Lythraceae (Loosestrife family).
Native of Australia and southern Europe. There has been speculation that Small Loosestrife is non-native.
Occurrence: Widespread and common in damp places e.g. at the edge of lakes and streams, and in roadside depressions.
Identification:
it may be erect or a trailing plant
the leaves are alternate along the stems
the leaves are narrow (about 2-3 cm x 0.5 cm)
the petals are not equally spaced around the flower
the flowers are pink to bluish purple.
Small Loosestrife is able to grow in weedy conditions, and may at be growing in places where all of the other plants are introduced.
Photos 1,2,3: Small Loosestrife. Forest Creek. 4: Small Loosestrife in profusion. Bells Swamp.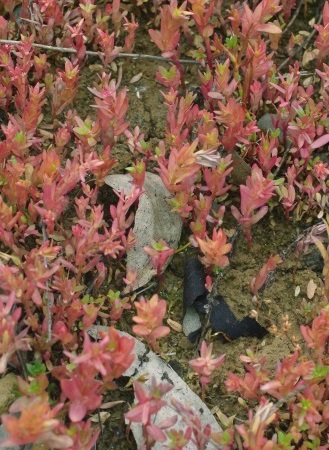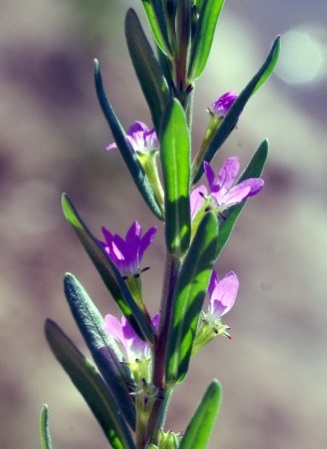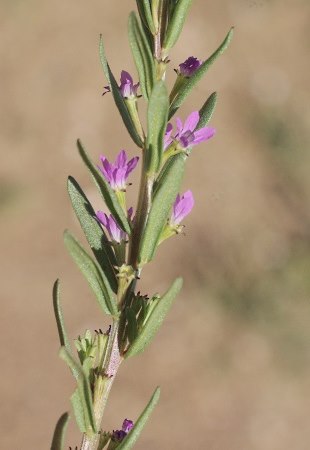 Purple Loosestrife (Lythrum salicaria) is a much larger plant with showy flowers.
---