Is it a native?
Yorkshire Fog - introduced (*Holcus lanatus)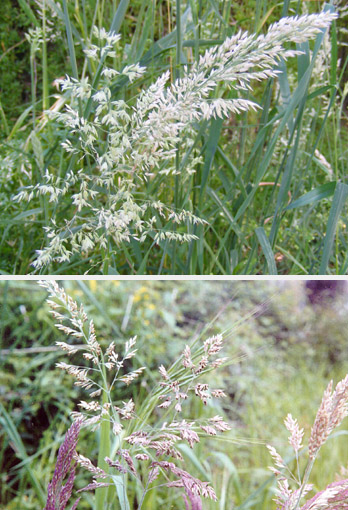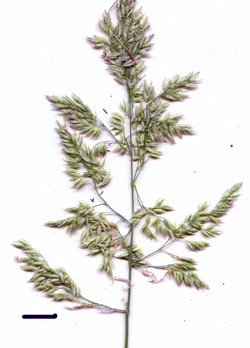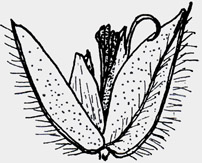 Native to Europe, north Africa and Asia. Perennial. C3.
It is a very common weed, particularly on disturbed ground, usually growing with other weeds.
Family. Poaceae (Grass family).
Other names: Fog Grass.
Identification
the flower cluster is a soft grey colour; it is dense at first but soon opens out
the glumes are longer than the lemmas
the spikelets have a fertile and sterile lemma
the upper male lemmas have a short curved awn to 2mm long
the leaves are flat and softly hairy
the ligules are membranous, 1-3mm long.
It is an environmental weed.
holkus: sorghum (Greek); lanatus: woolly or cottony.
Yorkshire Fog. Castlemaine. 1: Spikelet. 2. Pressed specimen. 3, 4: The mature flower sprays have begun to spread.