scale bar = 1cm.
Dove's-foot Geranium - introduced (*Geranium molle)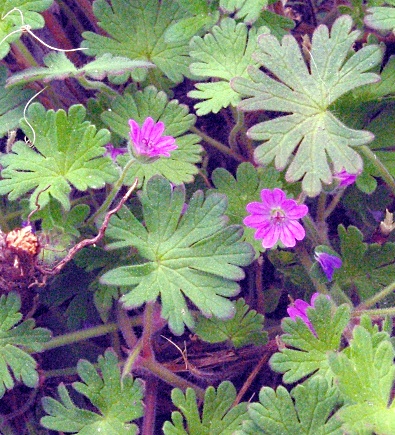 Family: Geraniaceae (Geranium family).
Natives of Europe.
Occurrence: Locally abundant.
Identification:
the leaves are round and partly divided into lobes
the leaves are softly hairy
the pink-magenta flowers are in pairs
the tips of the petals are notched
it is low growing to prostrate
the flowers are "regular&quot i.e. the five petals are radially symmetrical.
Notes: As with other members of the geranium family, the fruit are beaked.
Photos 1: Dove's-foot Crane's-bill. Brownlau.
Potted plant. Riddells Creek.
Maldon garden.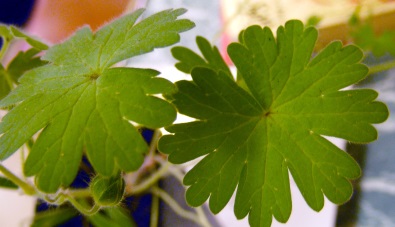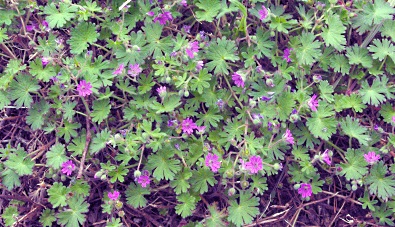 Native geraniums Native geraniums Geranium gardneri
Semi-succulent, often forming dense mats. Stems hairy with backward pointing hairs. Geranium sp. 5.

---