scale bar = 1cm.
Rough Bedstraw - a native (Galium gaudichaudii)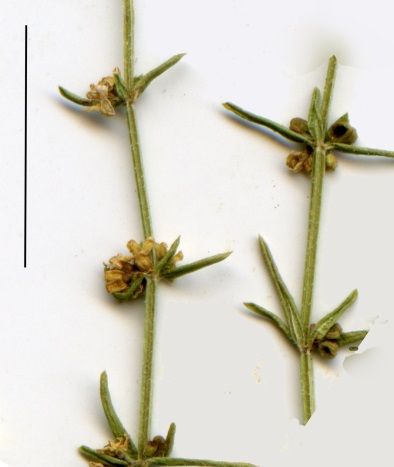 Family: Rubiaceae (Coprosma, bedstraw family).
Native of eastern Australia.
Occurrence: Moderately common, often growing in the shelter of exposed rocks.
Identification:
it is a very slender spreading plant with leaves in rings of four
the flowers are small and and inconspicuous
the small fruit are ball-shaped.
Similar species: The slender habit with leaves in rings of 4, and the ball-shaped fruit distinguish this plant from other members of the coprosma family.
Photo 1,2,3: Small Bedstraw. Castlemaine.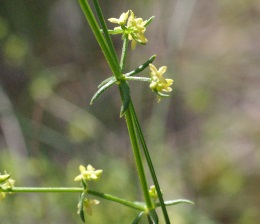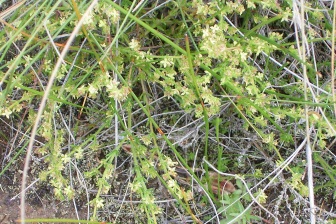 ---