scale bar = 1cm.
Slender Bedstraw - introduced (*Galium divaricatum)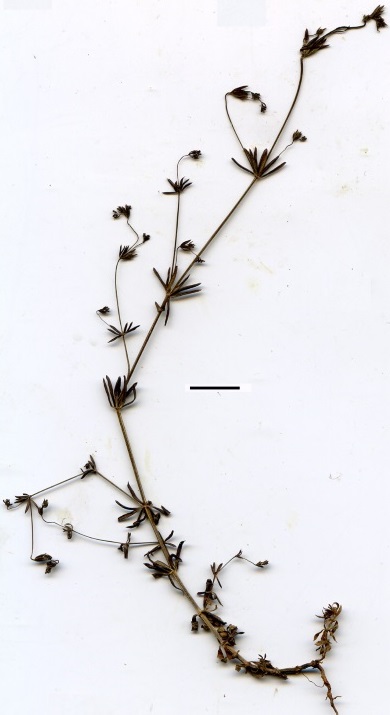 Family: Rubiaceae (Coprosma, bedstraw family)
Native of Europe and Asia.
Occurrence: Scattered weed.
Identification:
it is a very slender spreading plant with leaves in rings of six to eight.On flowering stems there may be a pair of leaves
the flowers are small and and inconspicuous
the small fruit are kidney-shaped and in pairs.
It is an annual.
Similar species: The slender habit with leaves in rings of 6-8, and the kidney-shaped fruit distinguish this plant from other members of the coprosma family.
Name: divaricatus: spreading by branching.
Photo 1,2: Small Bedstraw. Castlemaine.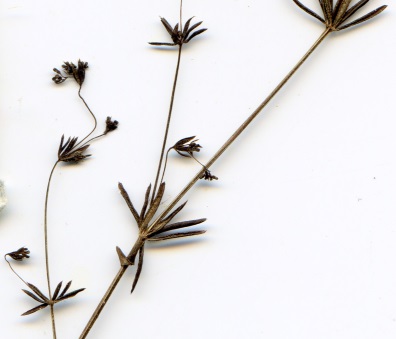 ---