Plants of the Castlemaine District
Star Cudweed - native (Euchiton sphaericus)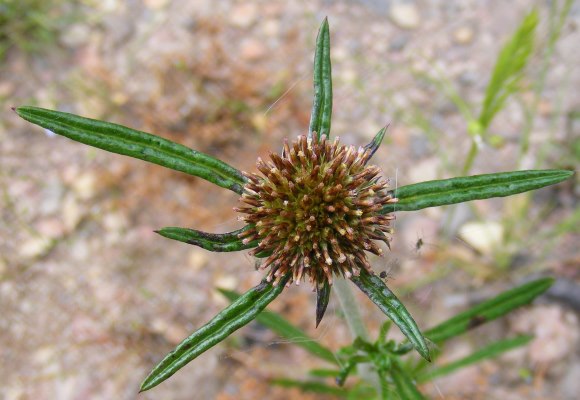 Family: Asteraceae (Daisy Family).
Native.
Occurrence: Scattered.
Identification:
it has a cluster of numerous florets
it has 4 to 10 leaves at the base of the flower clusters; these leaves exceed the flower clusters
it has slender trailing stems, which root and send up new stems.
It differs from Common Cudwed in the more numerous florets in the flower head.
---