Is it a native?
Queensland Blue-grass - native (Dichanthium sericeum)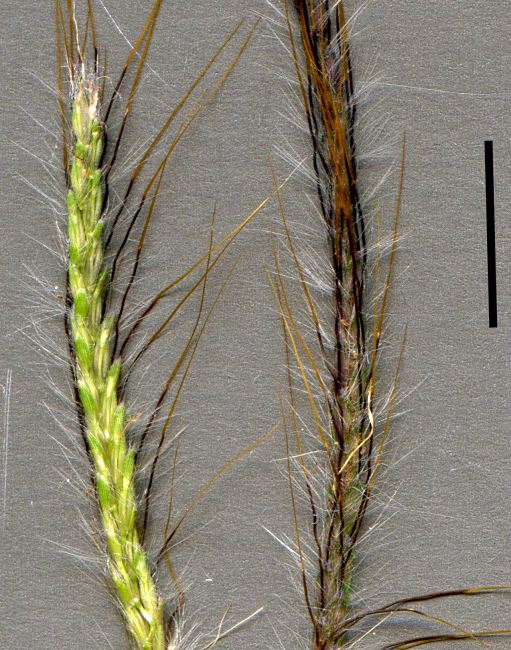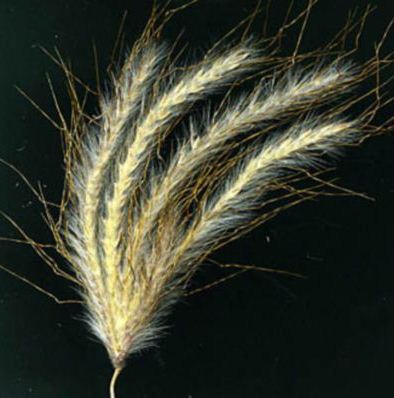 Other names: Blue-grass.
Uncommon. A record from Moolort.
Native. Perennial or annual. C4.
Identification
the flowers are on terminal arms which are held almost erect
the glumes and lemmas are densely silky hairy
the glumes exceed the lemma bodies
the spikelets have one awned, bisexual floret, the other spikelet is stalked, and male or sterile, and unawned (an empty lemma inside two glumes)
the lower lemma is long awned
the leaves are flat
the ligules are 1-1.5mm long, truncate, with longer side hairs.
Queensland Blue-grass is a windmill grass - the flowers are arranged on radiating arms.
Queensland Blue-grass (Dichanthium sericeum) is similar in appearance to Redleg Grass. Redleg Grass has reddish stems, a conspicuous sunken pit on the lower glumes, and the nodes (of the stems) are hairless or almost so (any hairs less than 1mm). The nodes of Queensland Blue-grass are densely hairy (2mm long), and the glumes are not pitted.
dicha: divided into two, anthos: flower, referring to the two kinds of spikelets sericeum: with silky hairs.
L1,2: Flowers are on more or less erect upright arms. R. Above and under views of the radiating arms. Garden specimens.
---