Is it a native?
Delicate Hair-grass - (*Aira elegantissima)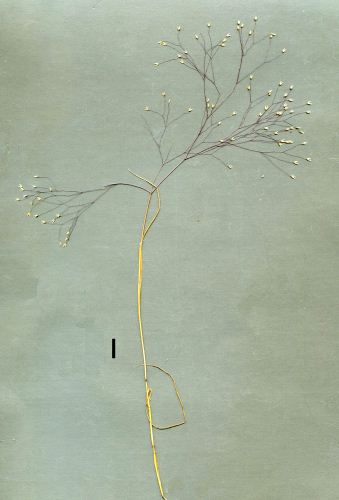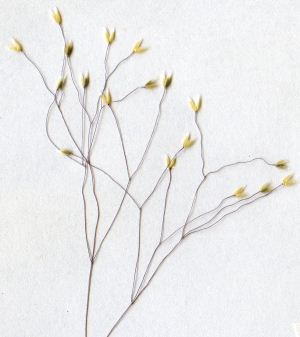 Alternative names: *Aira elegans.
Native to Europe.
Family. Poaceae (Grass family).
Identification:
it has a a very open flower spray
most flower stalks (pedicels) are at least three times the length of the spikelets.
the spikelets have two lemmas, which are shorter than the glumes
the ligule is membranous, sharp-pointed and 2-3mm long
the lower lemma is usually unawned and the upper lemma has a delicate awn rising from the lower back of the lemma.
Aira: Greek word for a species of Rye Grass; elegantissima: very fine or nice.
1, 2: The very open flower spray. Humboldt.
---