Is it a native?
Quicksilver Hair Grass - introduced (*Aira cupaniana)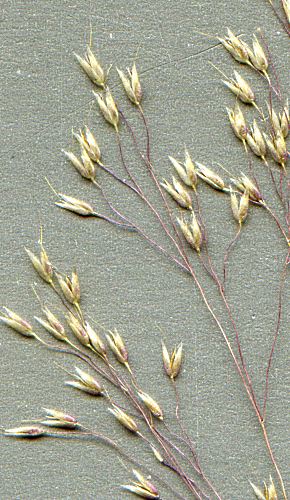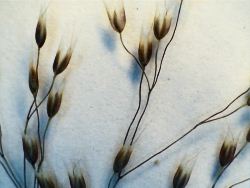 Quicksilver Hair Grass is native to Europe and Asia. Annual. C3.
Other name: Silvery Hair-grass.
Family. Poaceae (Grass family).
Identiication
The tiny flowers are less than 2.4mmm long in an open flower spray
most of the flower stalks are less than twice the length of the glumes
it has spikelets with two florets
the upper lemma has a delicate awn and the lower lemma is usually unawned
the glumes are longer than the lemmas
the ligule membranous, sharp-pointed, and 3-6mm long
there is usually a small swollen knob at the flower base.
Silvery Hair-grass is widepread and common.
Aira: early name for a species of Rye Grass. cupaniana: honouring Francesco Cupani (1657-1780), an Italian botanist, cleric and physician.
All: Quicksilver Hair-grass. The flower stalks are mostly less tha twice the spiklelet length and the spikelets have a single awn. There is a small swelling at the spikelet base.
---