Is it a native?
Small Grass Tree - native (Xanthorrhoea minor)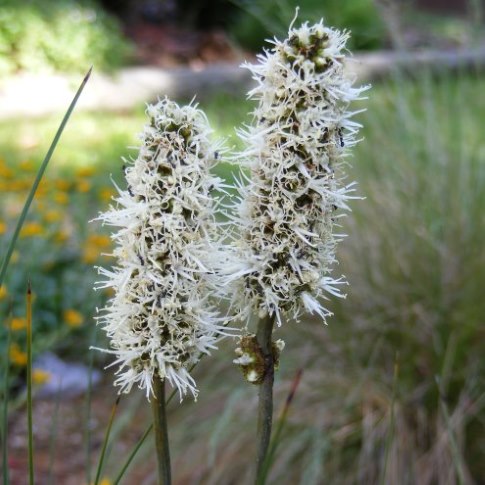 Family: Xanthorrhoeaceae.
Native.
Rare. Probably now extinct in this area. Small Grass-tree was recorded for the Langlea district during roadside surveys c1990. Subsequent searches failed to find it.
Recognise:
it has an erect flower stalk
the cylindrical flower cluster has numerous small white flowers
unlike the other Grass Trees, it does not have a trunk.
Photo 1: Garden specimen. 2: Creswick 3: Wonthaggi heathlands.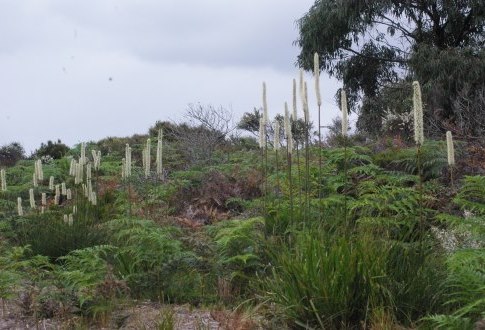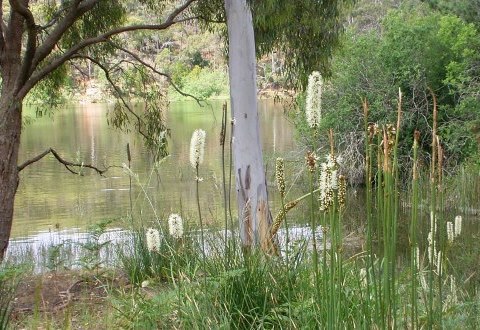 ---