Is it a native?
Early Nancy - native (Wurmbea dioica)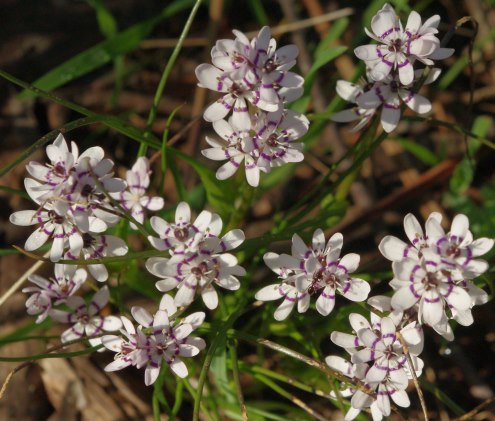 Family: Colchicaceae (formerly included in the Lily family).
Native.
Common.
The male and female flowers are usually on separate plants.
Recognise:
it a small white flower with apparently six petals (actually three petals and three sepals)
the petals usually have a conspicuous purple ring.
The purple ring on the petals make this an easily recognised wilflower.
Early: it flowers early in spring.
Photo 1: Black Hill 2: Male flowers with anthers. Black Hill. 3: Female flowers with the central ovaries. Kalimna.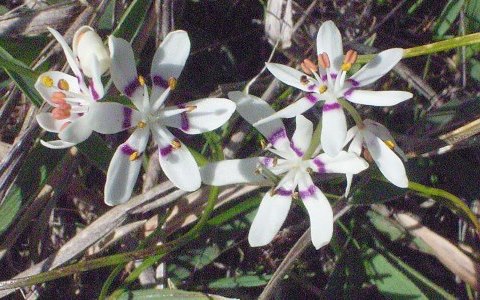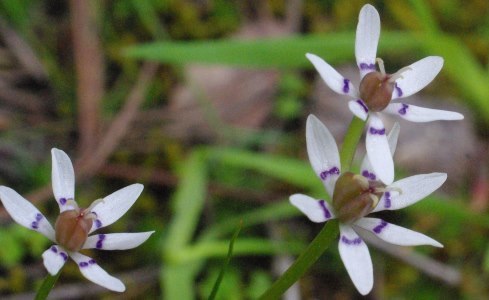 ---