Plants of the Castlemaine District
Tall Bluebell - native (Wahlenbergia stricta)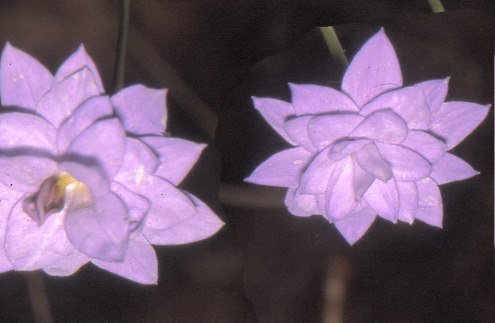 Family: Campanulaceae (Bluebell family).
Native.
It is by far the commonest bluebell and is widespread and common throughout the local forests.
Recognise:
it is a tall bluebell (c 50cm high)
there are usually several stems rising from the base
at least the bottom leaves (and often all the leaves) are in opposite pairs
the leaves are often crinkled.
Photo 1: Rare double flowered form. Wattle Flat. 2: Blackwood. 3: Muckleford. 4: Kalimna, Castlemaine.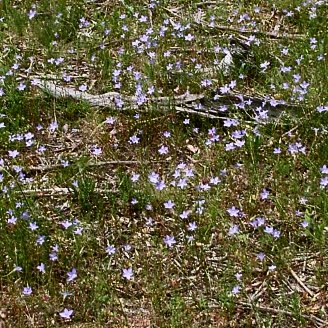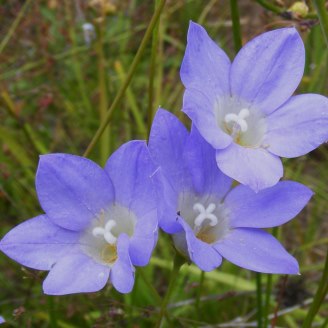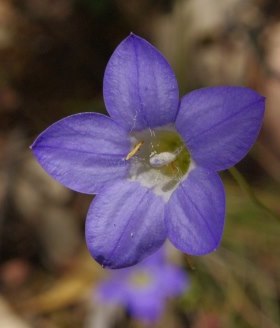 ---