Is it a native?
Tufted Bluebell - native (Wahlenbergia communis)
Family: Campanulaceae (Bluebell family).
Native.
Recognise:
it is a tufted bluebell (c 20cm high)
the leaves are in ones (not paired).
It is sometimes found in urban areas e.g. growing in a pavement crack.
Name. communis: gregarious.
Photos: Garden specimen, where it has an extended flowering season of at least six months.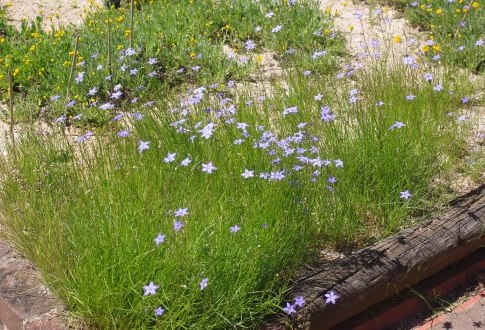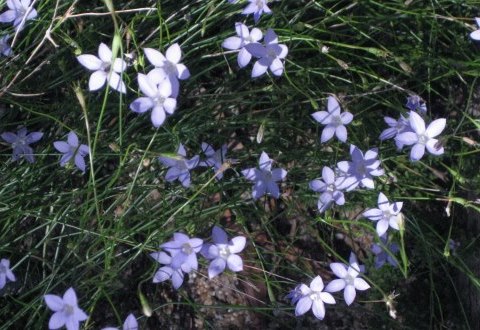 ---