Plants of the Castlemaine District
Ivy-leaf Violet - native (Viola banksii)
Family: Violaceae (Violet family).
Other names: It was formerly included in Viola hederacea, which is now considered to be restricted to Tasmania.
Occurrence: Moderately common in wetter forests.
Recognise:
it is a spreading plant
the broader than long
its flowers are white or pale lilac on slender stems
the centre of the flowers are a deeper purple.
Photos: Garden specimens.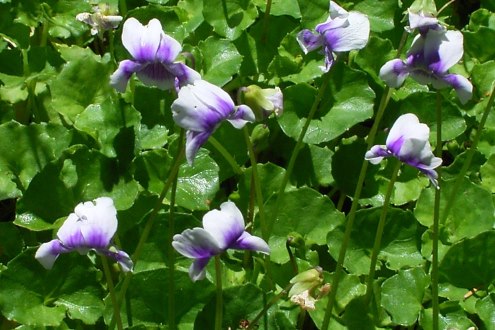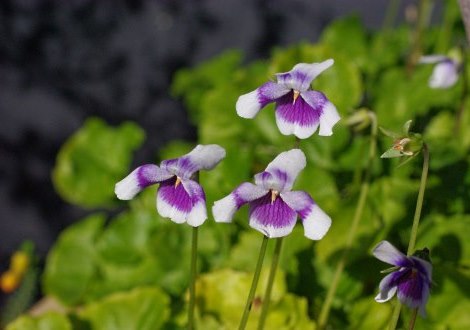 ---