scale bar = 1cm.
Purple-top - introduced (*Verbena bonariensis)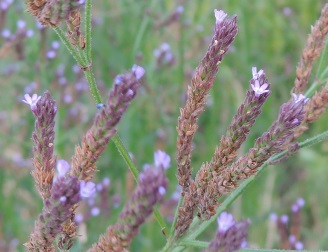 Family: Verbenaceae (Verbena family).
Native of South America.
Occurrence: Occasional weed along rivers, roadways and railway lines.
Identification:
it is an erect plant to about 1.5 metres high
the flowers are in dense cylindrical spikes, which elongate during flowering, so that the open flowers are at the tips
the leaves are opposite, stalkless and toothed
the stems are square.
The height, and the bright flowers make this a conspicuous weed.
Photo 1: Purple Top. Bruce Street.
2: Specimen from the Loddon River, Baringhup.
3, 4: Purple-top in a weedy section of Bruce St. Castlemaine.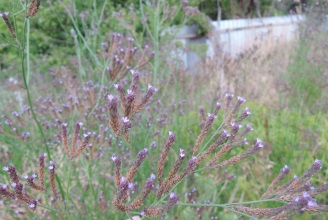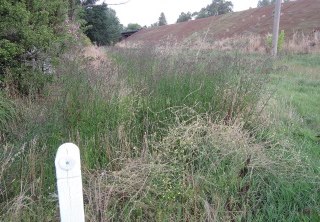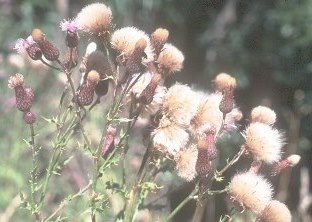 ---