scale bar = 1cm.
Twiggy Mullein - introduced (*Verbascum virgatum)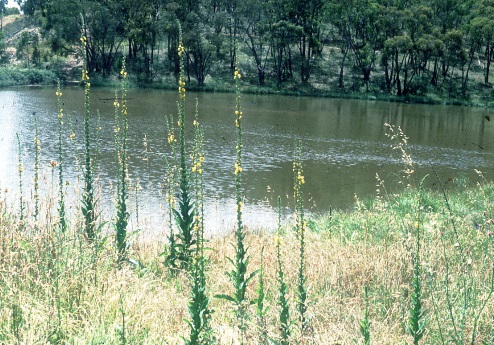 Family: Scrophulariaceae.
Native of Europe.
Occurrence: Widespread on roadsides, farmland and waste places.
Identification:
the flowers are large and showy, and have five petals
the flowers grow along the long, erect central stem
the filaments (inside the petals) are covered with purple to crimson hairs
the basal leaves have irregular lobes and the leaf base is narrowed into long stalk
the leaves become smaller towards the top.
Twiggy Mullein is a garden escape. It is now a widely distributed weed, and is Regionally Prohibited in parts of Victoria.
Similar species: Great Mullein (Verbascum thaspus) is a larger plant with a stouter stem, and most parts are covered with white, woolly hairs.
Photo 1: Twiggy Mullein. Railway Dam, Elphinstone. It grows as an erect plant.
2, 3, 4: Flowers. Happy Valley.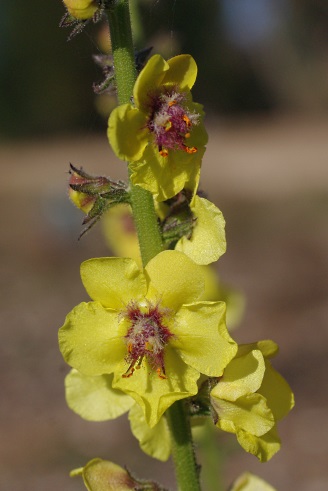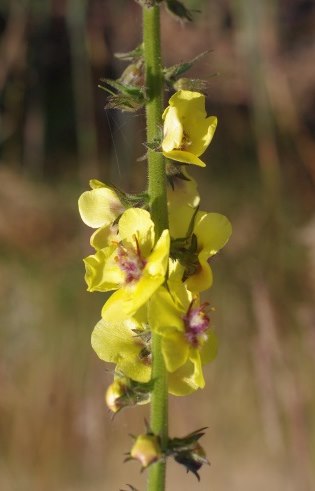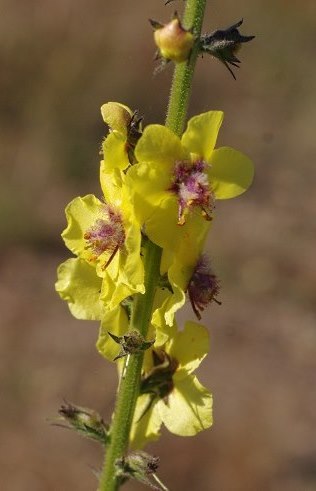 ---