scale bar = 1cm.
White Cudweed - introduced (*Vellereophyton dealbatum)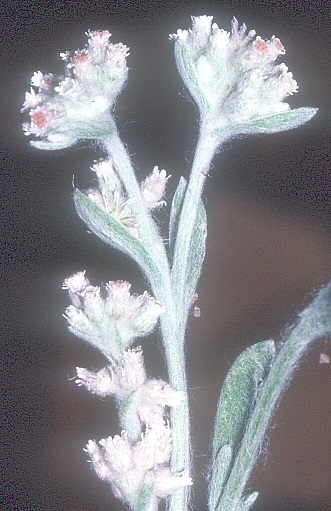 Family: Asteraceae (Daisy family).
Native of South Africa.
Occurrence: A weed of disturbed ground, often in damp places.
Identification:
it is an erect plant, usually to about 20 cm high
the stem and the narrow leaves are covered with dense white woolly hairs
the leaves are usually held erect
the petals are small and white, in clusters towards the tip of the plant.
It is an environmental weed.
Photo 1: White Cudweed. Barkers Creek.
2, 3: White Cudweed in flower. Near Forest Creek, Golden Point.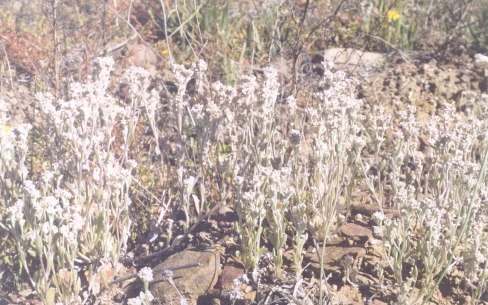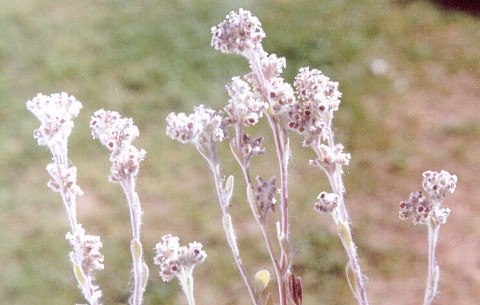 ---