Plants of the Castlemaine District
Austral Sunray - native (Triptilodiscus pygmaeus)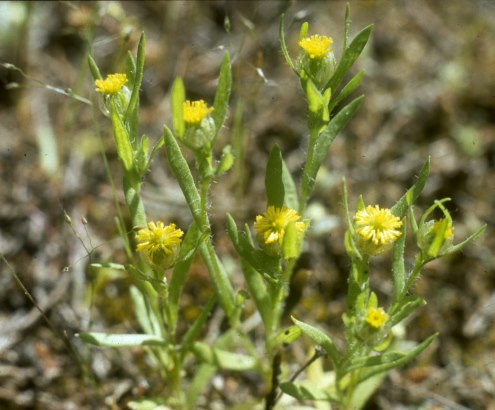 Family: Asteraceae (Daisy Family).
Occurrence: Moderately common in open areas e.g. grasslands and woodlands.
Other name: Helipterum australe.
Recognise by
it is usually a small plant less than 5cm high (but up to 20cm in good conditions)
it has terminal yellow daisy flowers (with tube florets only)
the tube flowers are bent outwards
the flower has about five floral leaves that exceed the flowers.
tri: three; ptilos: feathered; diskos: disk, the seeds usually have three feathery bristles.
Photos 1 and 3: Smiths Reef. 2: Barkly. The floral tubes are bent outwards.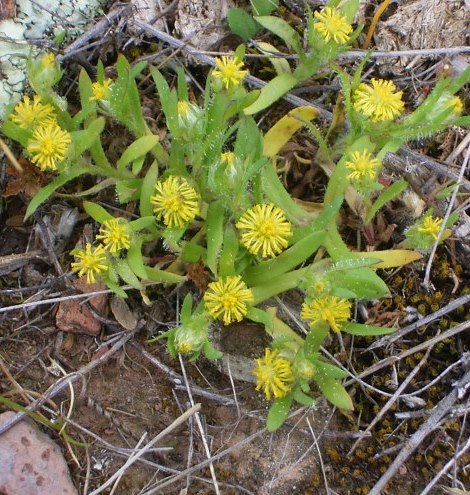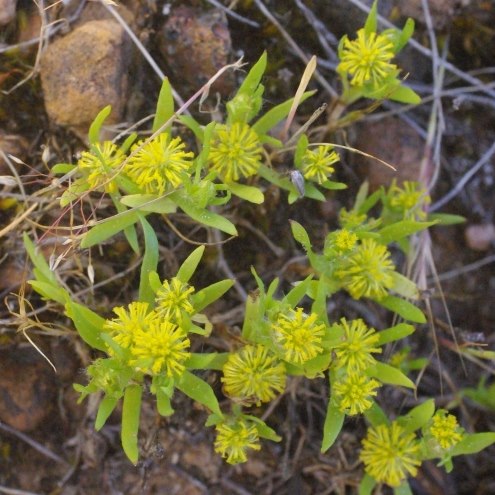 ---