Plants of the Castlemaine District
Yellow Rush-lily - native (Tricoryne elatior)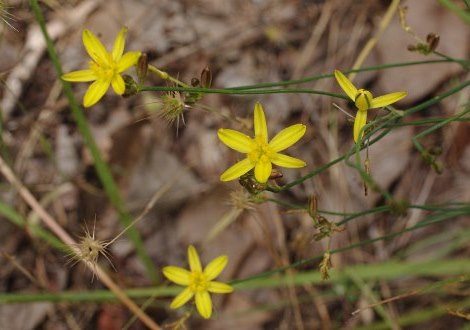 Occurrence: Moderately common grassland and woodland plant.
Recognise:
it has narrow leaves at the base of slender wiry branched stems
the flowers are at the ends of the branches
it has an extended flowering period from late spring until autumn (and hence the alternative name &quotAutumn Fringe-lily").
Name. elatior: taller.
Photos 1: The yellow flowers. 2: Enlargement of photo 1. Taradale. 3: Mt Cotterill grassland.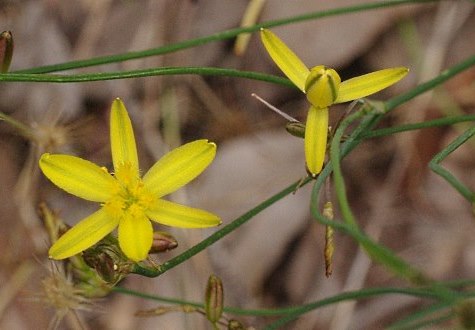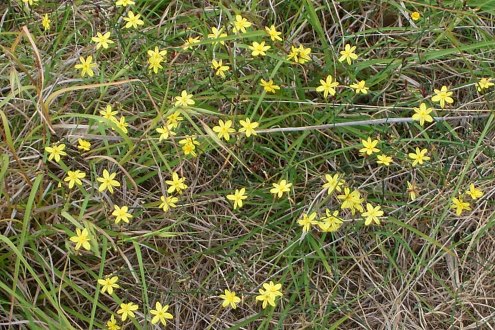 ---