scale bar = 1cm.
Wandering Tradescantia - introduced (*Tradescantia fluminensis)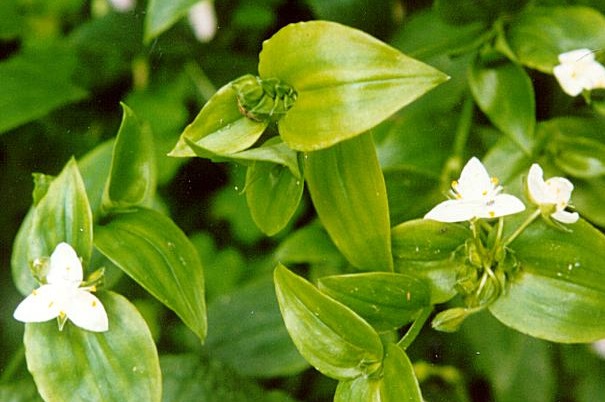 Other names: Wandering Jew, Tradescantia albiflora.
Family: Commelinaceae.
Native of South America.
Occurrence: A weed of damp shaded places. Most of Central Victoria is too dry for this weed to thrive.
Identification:
it is a prostrate, scrambling succulent plant
it may root from the stem nodes
the leaves are pointed at the ends, and have parallel veins
the flowers are white. with three petals.
Wandering Tradescantia is a troublesome weed in some Melbourne suburbs, particularly along shaded creeklines.
Tradescantia is named in honour of J Tradescant, who was a gardener for Charles I of England.
Photo 1: Wandering Tradescantia. Blackburn. 2: It can root from the nodes. 3: Dense growth along Gardiners Creek. Blackburn. 4: Variegated form. Verlin St, Castlemaine.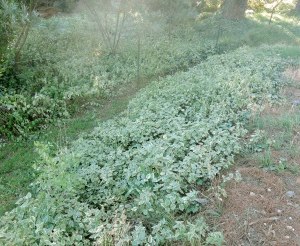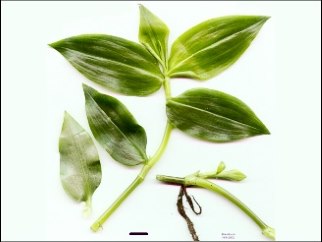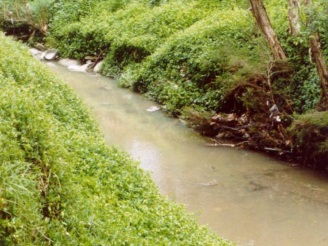 ---