Plants of the Castlemaine District.
Scented Sun Orchid - native (Thelymitra megcalyptra)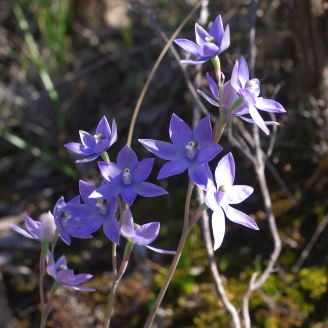 Family: Orchidaceae (Orchid family).
Native of Vic, SA and NSW.
Recognise:
the large blue flowers.
Common.
This is a showy orchid. It can be distinguished from the other blue-flowered Sun Orchids
the flowers are not spotted (as in Spotted Sun Orchid)
it does not grow to almost a metre high (as in Great Sun Orchid)
its flowers approach 3cm across (not half of this as in Slender Sun Orchid).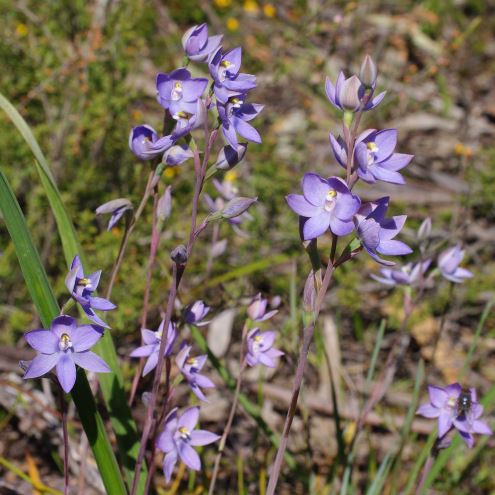 ---