Plants of the Castlemaine District
Rabbit's Ear Orchid - native (Thelymitra antennifera)
Family: Orchidaceae (Orchid family).
Native of southern Australia.
Recognise:
the lemon yellow colour
the dark-coloured "rabbits ears" rising from the end of the labellum.
Scattered occurrence. It may be locally abundant.
Thelymitras have three sepals and three petals, which look alike, so that the orchid is apparently 6-petalled. Sun Orchids typically only open in sunshine.
Thelymitra from Thelys = female; mitra = hat, referring to the hooded column of some species.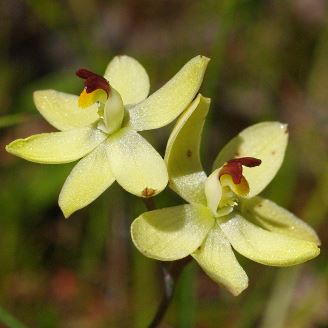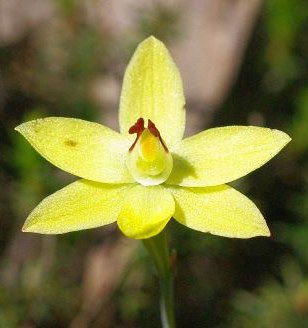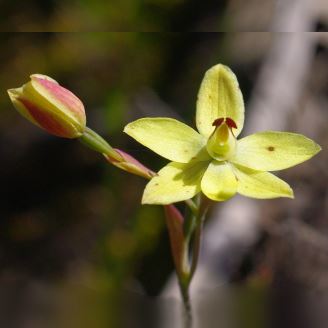 ---