scale bar = 1cm.
Grey Germander- a native (Teucrium racemosum)
<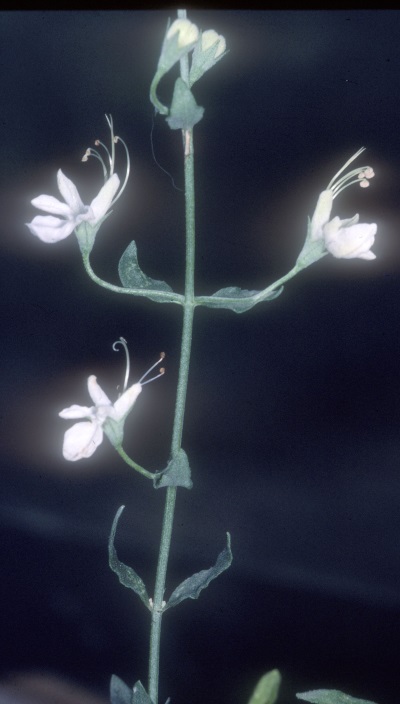 Family: Lamiaceae (Mint family).
Native of Australia.
Occurrence: A grassland plant.
Identification:
it is a small plant, to about 20-30 cm high
the leaves are narrow and in opposite pairs
the flower stalks grow from the leaf bases at right angles to the stem, and curve upwards to the flowers
the flowers are white with upper and lower lobes, which are again divided.
A perennial. It spreads by underground runners. It makes an interesting garden plant.
Photos 1: Grey Germander. Garden specimen. 2: Colony beside the Baringhup-Carisbrook Road.
3: Grey Germander. Pannoo.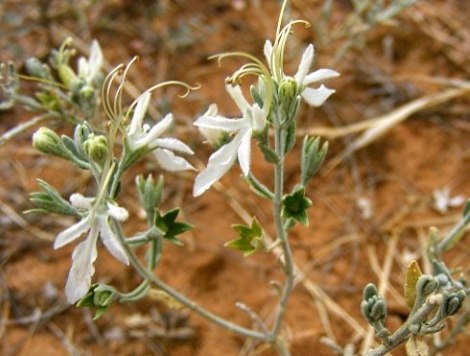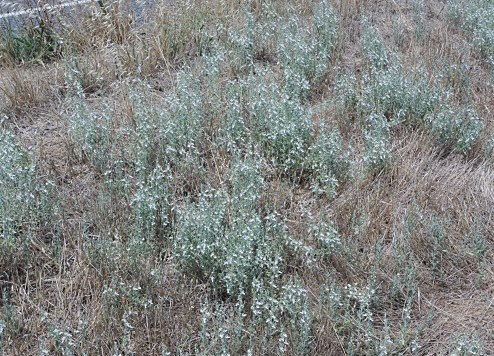 ---