Plants of the Castlemaine District
Pink Bells - native (Tetratheca ciliata)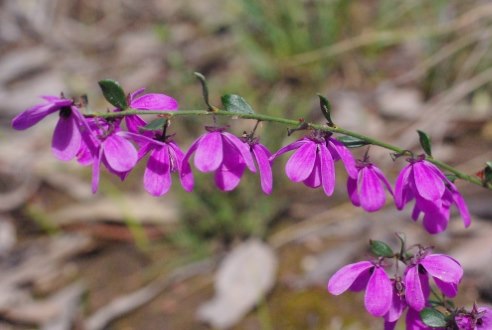 Family: Tremandraceae.
Other names: Black-eyed Susan.
Occurrence.A: a common bushland plant.
Recognise:
it is a small spreading shrublet
the leaves are almost as broad as long, and are often in groups of three
it has showy mauve-pink flowers that hang down on short stalks from the leaf bases
the stamens are black (and hence "Black-eyed").
tetra: four, theke: box, referring to the four-lobed anthers.
Photos 1 and 3: Muckleford Forest. 2: Eureka. Most of the leaves are in threes.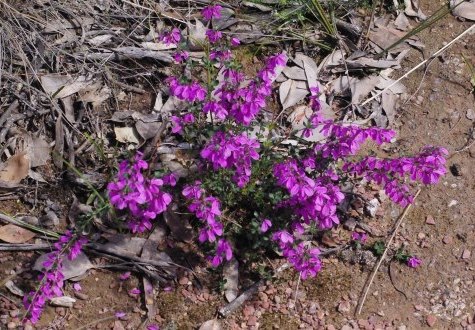 ---