Plants of the Castlemaine District
Leafy Templetonia - native (Templetonia stenophylla)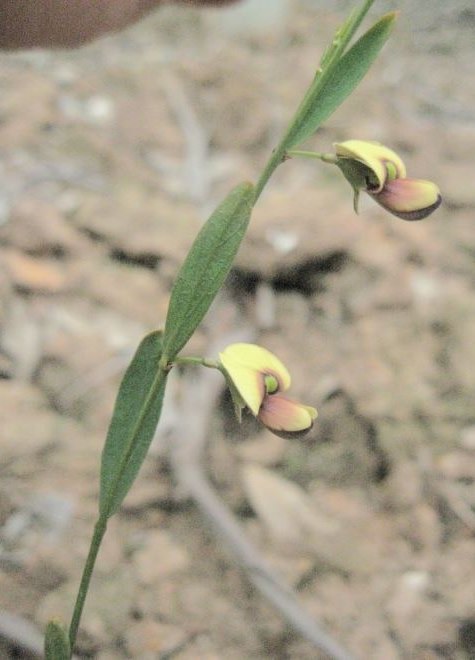 Family: Fabaceae (Pea family).
Native of Australia.
Leafy Templetonia is a straggling, sprawling plant, usually growing in grassy areas. It may have a single stem. Although called leafy, it is inconspicuous when not in flower. [Some of the other Templetonias are leafless, or have tiny scales.]
Identify by:
the slender sprawling habit
the flat leaves that are often almost parallel with the stem
the pods are large (to 2cm long) compared with the rest of the plant.
John Templeton (1766-1825), Irish botanist; stenophylla: narrow-leaved.
Photos 1: In flower. Strangways revegetation planting. The leaves are almost parallel to the stem. 2: The large seed pods. Welshmans Reef Cemetery.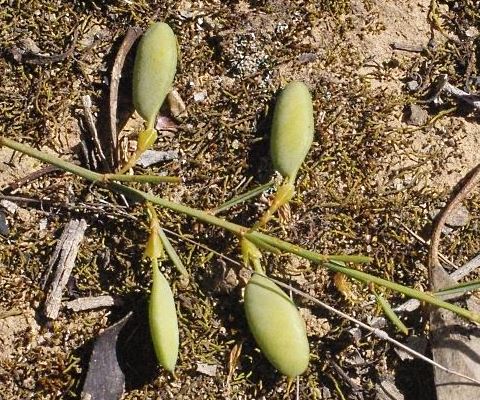 ---