Plants of the Castlemaine District
Hairy Swainson-pea - native (Swainsona behriana)
Family: Fabaceae (Pea family).
Native.
Other names: formerly Swainsona oroboides.
Occurrence: Very rare. Early descriptions of the Ravenswood vegetation included Swainson Peas by the thousands. The combined effect of sheep and rabbits is likely to have resulted in almost total local extinction of this pea.
Identification:
the three to eight purple pea-flowers are tightly clustered
the leaves are divided into narrow grass-like leaflets.
VROTS: rare.
Photo 1: Nuggetty. 2: Castlemaine North.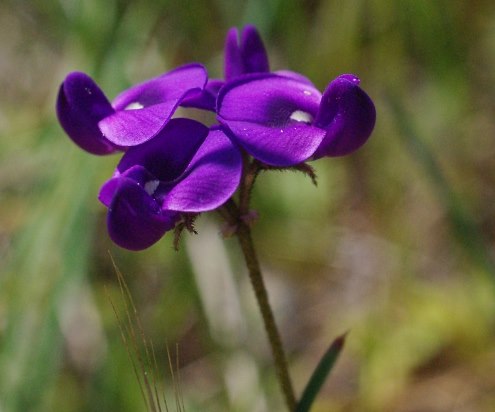 ---