Plants of the Castlemaine District
Hundreds and Thousands - native (Stylidium inundatum)
Family: Stylidiaceae.
Native.
Occurrence: Uncommon. Grows in seasonally wet places e.g. mud flats. It may be abundant, the massed tiny flowers resembling the "Hundreds and Thousands" confection.
The flowers have a hammer-like knob on a bent arm. When the arm is touched by a visiting insect, it springs forward to attach pollen, or remove pollen, from the insect (and hence "trigger-plant").
Recognise:
it is a tiny plant to only a few centimetres high
it has apparently four pink or white petals
the petals are paired horizontally so that the flower is as wide, or wider than high
it grows in damp places.
Photo 1: Rise and Shine. 2: Kalimna. 3: Kamarooka.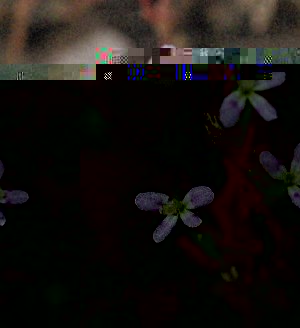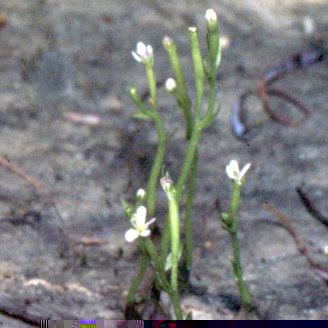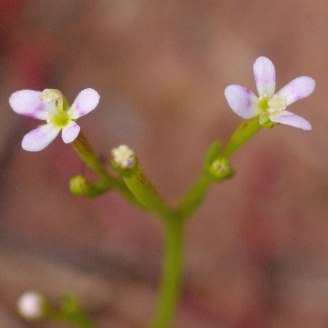 Small Trigger-plant (Stylidium despectum) is another tiny trigger-plant that may also grow in the district. Its petals are paired vertically so that the flowers are taller than wide.
---