Plants of the Castlemaine District
Spoon Cudweed - native (Stuartina muelleri)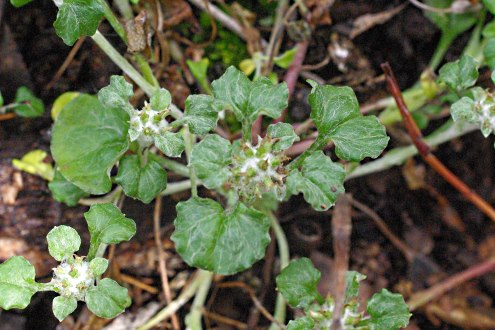 Family: Asteraceae (Daisy family).
Native.
Occurrence: Common.
Identification:
its size ranges from a few centimetres high in a dry forest situation to a spreading plant to about 30cm (as in the photographs)
it is a composite daisy i.e. the apparent flower is made up of several flowers grouped together
the leaves are stalkless, but narrow at the base so that they appear long-stalked
stems and flower clusters are cottony-hairy.
Photos 1: Smiths Reef. 2,3: Muckleford.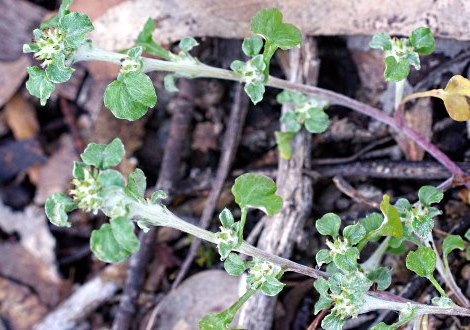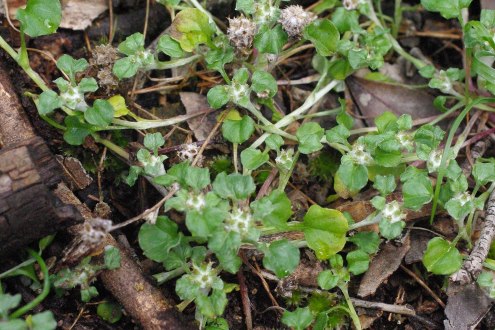 ---