Plants of the Castlemaine District.
Flame Heath - native (Stenanthera conostephioides)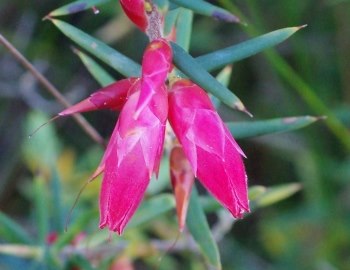 Family: Ericaceae (Erica family).
Rare. Known locally from Smith's Reef where extremely localised, and Walmer (a single plant).
Identification:
it is a prickly shrub
it has red tubular flowers.
About half of the Smiths Reef population was subject to a fuel reduction burn. None of the burnt plants has regenerated. Its continued survival in the local area seems to be unlikely.
Flame Heath is widespread in Victoria e.g. at Tarnagulla, Kiata and coastal south-western Victoria.
Photos: Smiths Reef.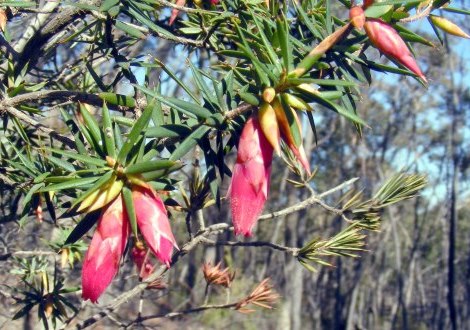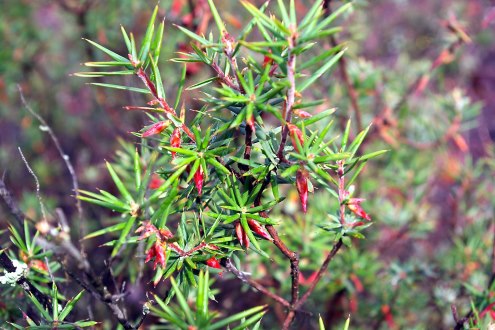 ---