Scale bar is 1cm
Rats-tail Grass - introduced (*Sporobolis africanus)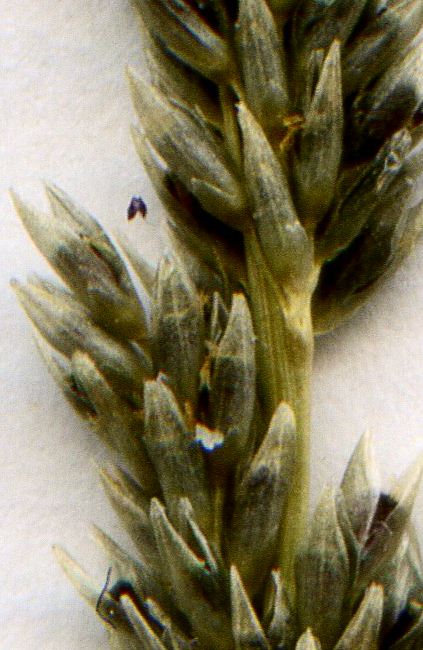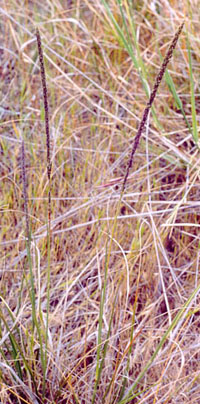 Native to Africa. Perennial. C4.
Family. Poaceae (Grass family).
Other names: *Sporobolis indicus.
Identification:
the flower cluster is very narrow and slender
the glumes are thin-textured
the 1st glume is much shorter than the spikelets, the second glume is about two thirds of the spikelet
the spikelets are single and unawned
the leaves are rolled
the ligule is very small, almost absent.
Recognise by the narrow cylindrical flower cluster, the absence of bristles, the absence of awns, and the single-flowered spikelets.
It is uncommon.
Sporos: seed; bolus: throw, the grass readily sheds its seed africanus: from Africa.
1, 3: The distinctive very narrow flower clusters. 2: Spikelets with thin-textured glumes. Harcourt.
---