scale bar = 1cm.
Bridal Wreath - introduced (*Spiraea cantoniensis)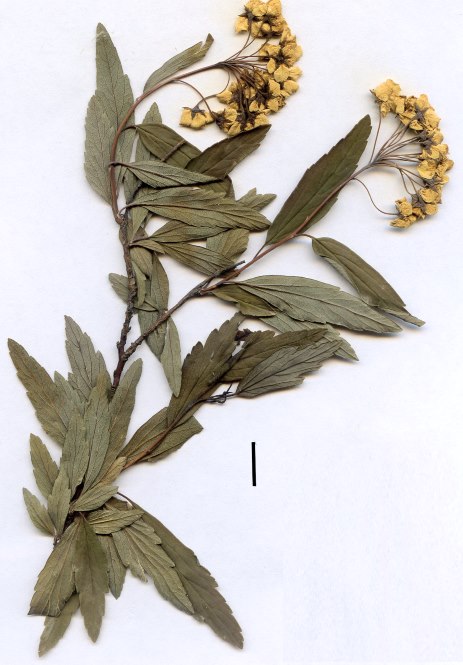 Family: Rosaceae (Rose family).
Native of the China.
Occurrence: Uncommon. There is a patch in Fryerstown cemetery.
Identification:
it is a shrub with arching branches
the leaves are diamond shaped with toothed margins
the lower leaf-surface is grey-green
the flowers white and in clusters.
---