scale bar = 1cm.
Corn Spurrey- introduced (*Spergula arvensis)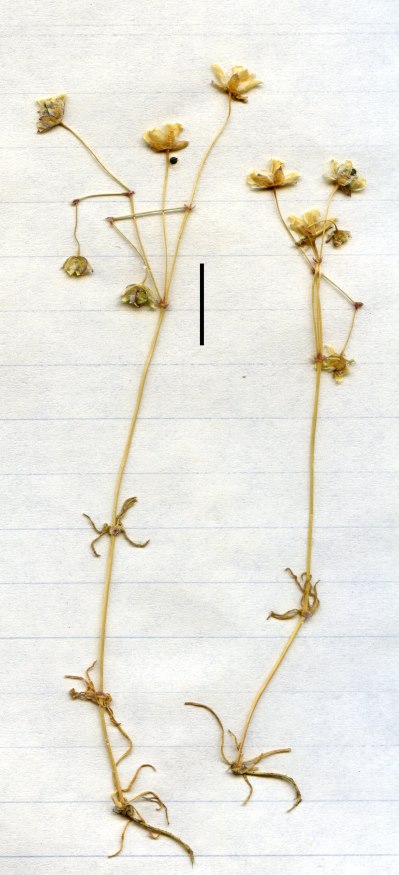 Family: Caryophyllaceae (Chickweed, Carnation family).
Occurrence: Uncommon.
Identification:
it is a herb
the leaves are narrow (less than 1mm wide) and grow in clusters from the stem joints
the flower stalks are sharply bent back after flowering
the flowers are white.
The sharply bent-back flower stalks make this a distinctive plant.

Image. Corn Spurrey. Muckleford. 2: Enlargement of image 1. The seeds are black.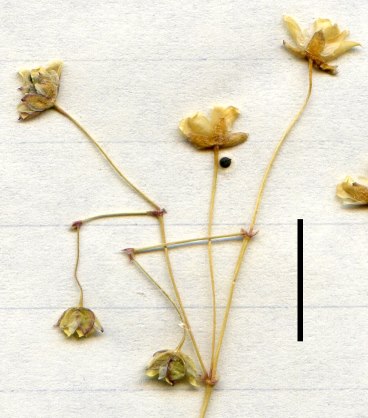 ---