scale bar = 1cm.
Hedge Mustard - introduced (*Sisymbrium officinale)
<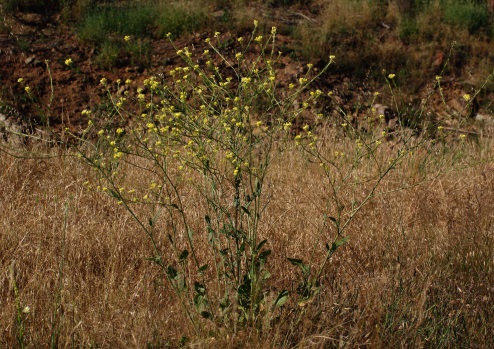 Family: Brassicaceae (Cabbage family).
Native of Europe, North Africa and Asia.
Occurrence: A widespread and common weed that colonises roadsides and disturbed ground.
Identification:
the flowers have four yellow petals
the flowers are clustered at the ends of the stems
the plant is much branched
the upper part of the branches are leafless
the seed cases are held close to the stems
the seed cases are conical, tapering towards the tip.
Similar species: The seed cases which are held close to the stems, distinguish this weed from other yellow-flowered members of the cabbage family.
Photo 1: Hedge Mustard. Forest Creek. The upper part of a mature plant appears much branched and almost leafless. 2, 3: The tapering fruit held close to the stems is diagnostic. Forest Creek. 4: Barker St, Castlemaine.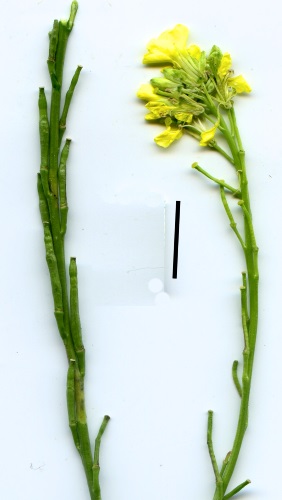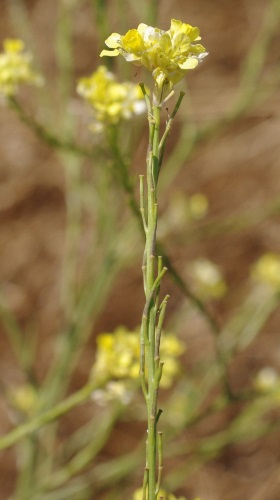 ---