scale bar = 1cm.
Variegated Thistle - introduced (*Silybum marianum)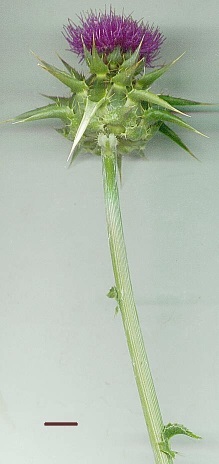 Family: Asteraceae (Daisy family).
Native of Europe, Asia and Africa.
Occurrence: A widespread and common thistle.
Identification:
the base is leafy
the green leaves have white veins
the edges of the leaves have sharp prickles
the bracts (at the base of the flowers) end in sharp spines
it is unbranched or sparingly branched with a purple flower at the ends of the branch(es)
the stem is not prickly.
Variegated Thistle is a noxious weed and is listed as Regionally Restricted in central Victoria.
It grows vigorously and may completely smother other plants. It is usually an annual. The stout stems and variegated leaves makes this a distinctive thistle.
Photos: 1: Flower with spiny bracts. Loddon River, Vaughan.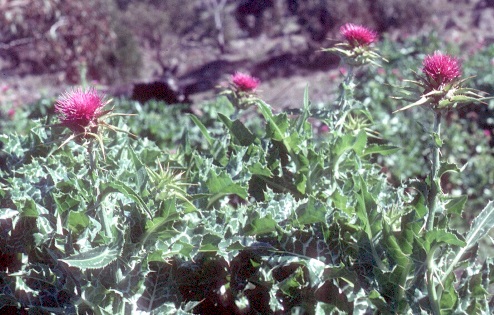 2: Group of Variegated Thistles. West side of Mt Tarrengower. 3: Flower. Forest Creek..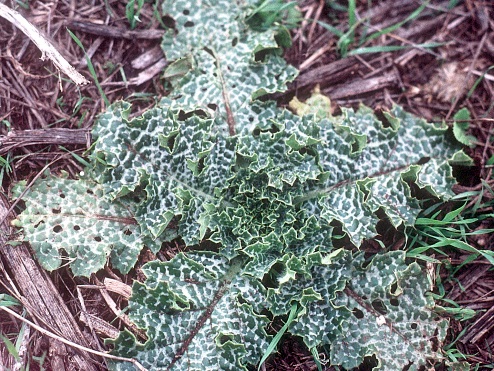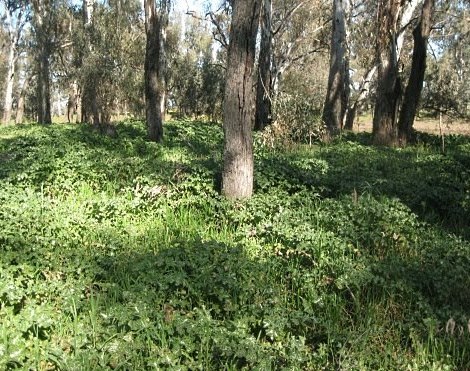 4: Dense cover of Variegated Thistle. Wallacetown. 5: The leafy base. The leaves are green with white veins. Barnadown Bridge.
---