Plants of the Castlemaine District
Small Wrinklewort - native (Siloxerus multiflorus)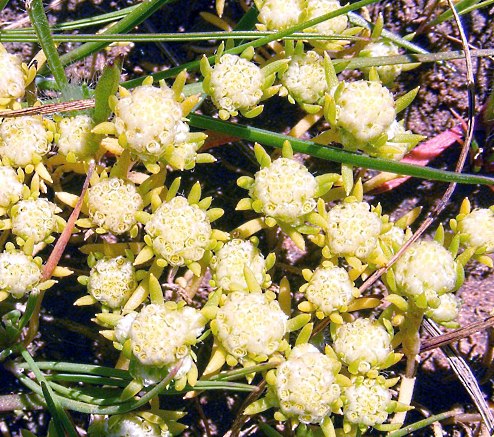 Family: Asteraceae (Daisy family).
Other names: Tiny Cauliflowers, formerly Rutidosus multiflora.
Native.
Occurrence: Widespread and common. It is often growing in colonies.
Small Wrinklewort is a compound daisy, made up of numerous flowers clustered into a common head, and surrounded by floral leaves. The plant grows to a only a few centimetres high.
Identification:
it is a small daisy resembling a cauliflower
the apparent flower is made up of a cluster of flowers.
multiflorus: many flowered, referring to the compound head.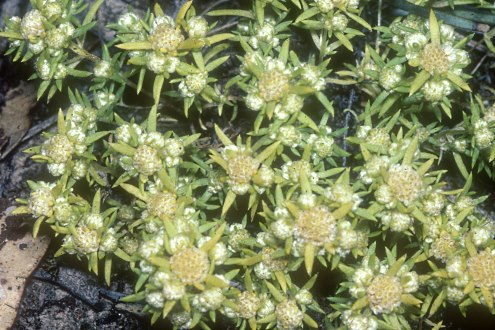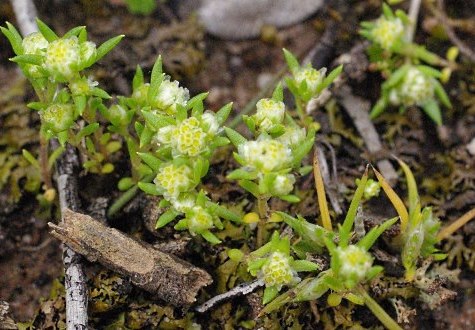 Photos: Kalimna, Castlemaine.

---