scale bar = 1cm.
Cotton Fireweed - native (Senecio quadridentatus)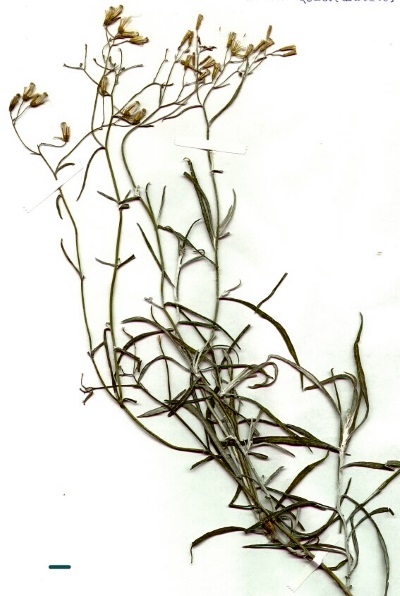 Family: Asteraceae (Daisy family).
Native of Australia (all States).
Occurrence: A widespread plant and grows in a variety of habitats. It may be abundant after fire.
Identification:
it is an erect cottony plant to about a metre high
the leaves are narrow, dull green, and sometimes cottony on top and always cottony underneath
the flower are cylindrical
the yellow petals protrude past the green floral leaves (bracts).
Cotton Fireweed is a variable species. The plant is toxic to stock.
Photos 1: Dried specimen. Harcourt North.
2. Cotton Fireweed. Mt Beckwith
3: Flowers. Mt Alexander.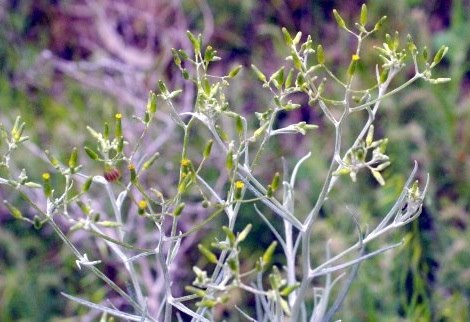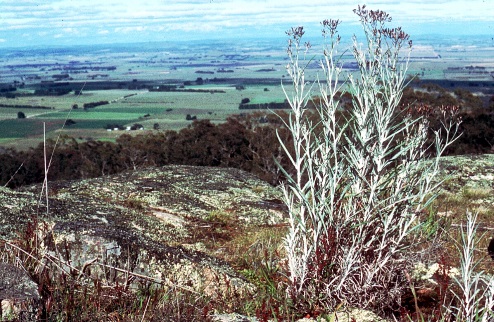 ---