scale bar = 1cm.
Variable Groundsel - native (Senecio pinnatifolius var. pinnatifolius)

Family: Asteraceae (Daisy family).
Fomerly known as Senecio lautus. The treatment here is as in Flora of Victoria vol 4. Senecio pinnatifolius has many varieties
Native.
Occurrence: Rare locally. Gowar c 1983.
Identification:
its leaves are divided into very narrow segments
the flowers have showy yellow petals
Photo 1: Portion of a dried specimen. Gowar. 2: Flowers. Falls Creek.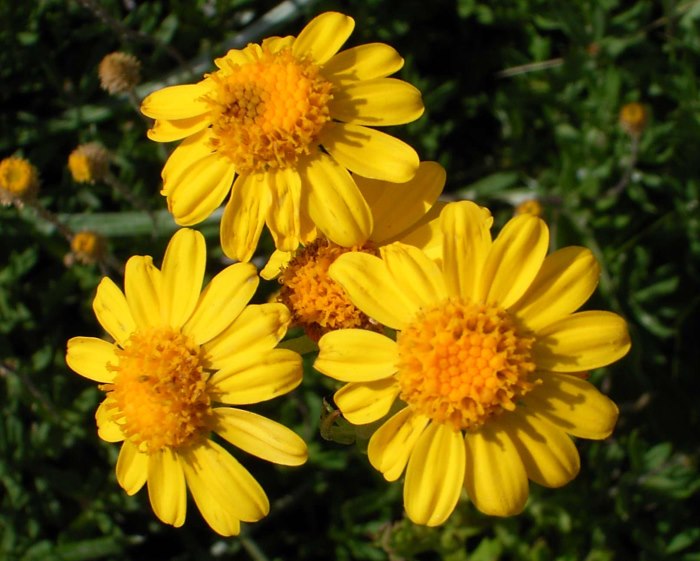 ---