scale bar = 1cm.
Shubby Groundsel - native (Senecio minimus)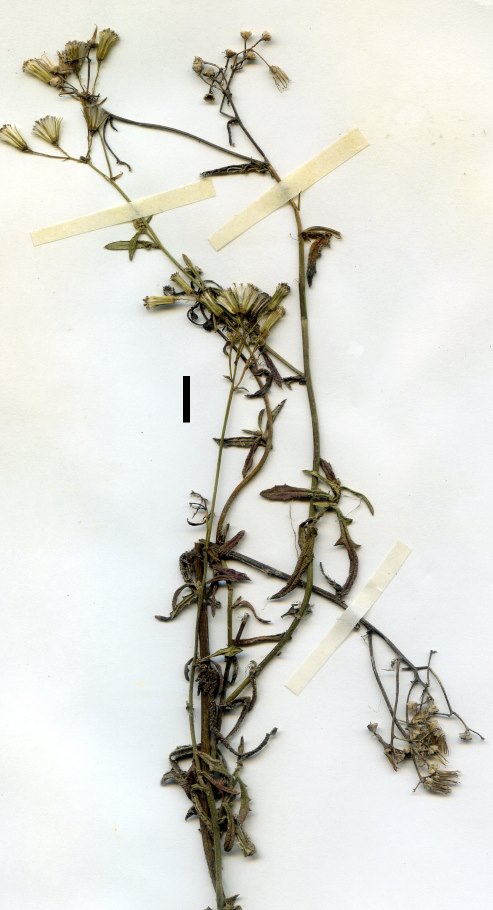 Family: Asteraceae (Daisy family).
Native.
Occurrence: Uncommon bushland plant.
Identification:
the leaves are narrow and usually finely toothed
the undersurfaces of the leaves often have cobbwebby hairs
the petals are yellow, and mostly covered by the green bracts at the base of the flower
the flowers have 6-9 green bracts (at the base of the flowers).
Similar species: The native Purple-leaf Groundsel has over 9 bracts at the flower bases.

Image: Most specimens have more flowers.
---