scale bar = 1cm.
Groundsel - native (Senecio hispidulus)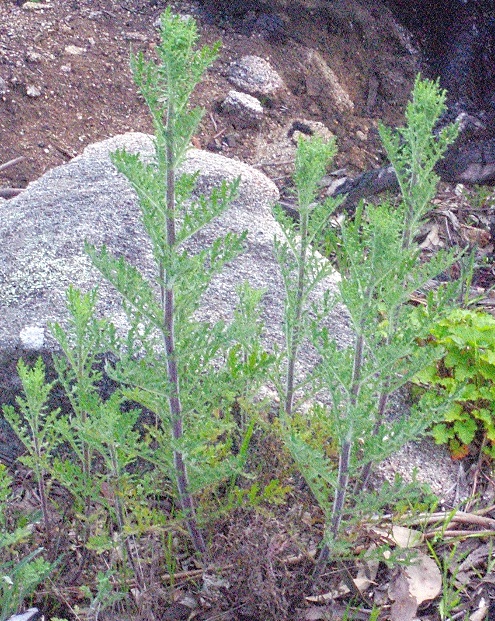 Native to eastern mainland Australia.
Occurrence: Uncommon.
Family: Asteraceae (Daisy Family).
Identification:
it is an erect plant to about a metre
it has yellow petals which do not spread wider than the green surrounding leaves (bracts).
there are between 11 and 15 surrounding leaves (the bracts)
the outer florets in the flower are female, and the inner florets are bisexual (i.e. have seeds and anthers)
the leaves are deeply lobed, or divided into leaflets.
Name: hispidulus: slightly bristly.
Photos:
Senecio hispidulus
on Mt Alexander.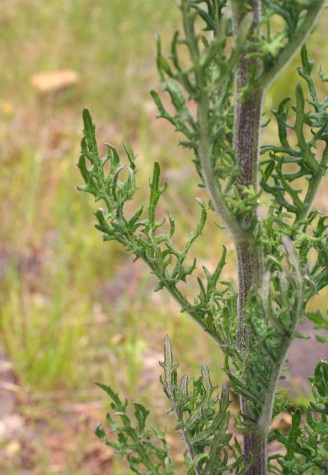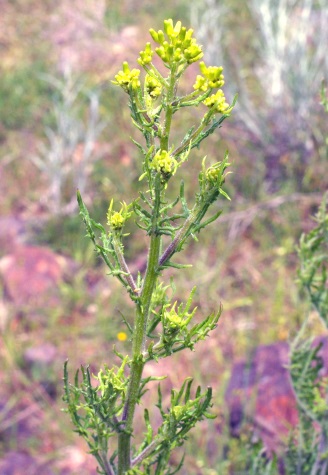 ---