scale bar = 1cm.
Swamp Weed - native (Selliera radicans)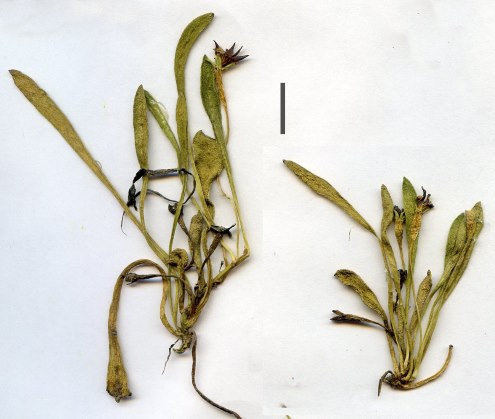 Family: Goodeniaceae (Goodenia family).
Native of southern Australia.
Occurrence: Recorded for wetland area of Sinclair Reserve (beside the then Technical College) and from Humboldt.
Identification:
it forms a mat of shiny leaves
the leaves are in clusters arising from the horizontal stem
the flowers are inconspicuous and fan-shaped.
Image: Swamp Weed. Sinclair Reserve.
---