scale bar = 1cm.
Cuban Lily - introduced (*Scilla peruviana)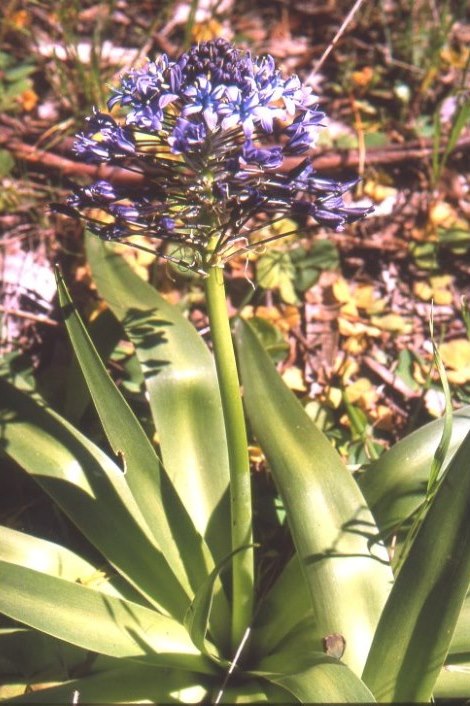 Family: Asparagaceae (Asparagus family).
Native to the Mediterranean region. The reasons for &quotperuviana" and "Cuban" elude me.
Occurrence: Uncommon. From garden escapes or dumping of garden refuse.
Identification:
it has stiff leaves growing from the base
blue flowers are in pyramid-shaped clusters on stalks to half a metre high.
Photos 1, 2 Cuban Lily. Maldon. Here it probably originated by a plant in the Maldon Cemetery.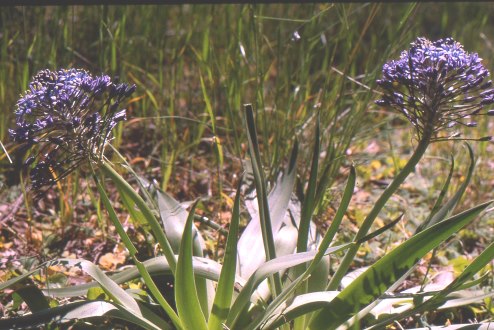 ---